News
---
FUTURE Final National Event (webinar)
November 5, 2020
EBCC is pleased to announce the FUTURE Final National Event "Promoting Innovating Career Guidance Services for Youth Generation Z", which will take place on November 19, 2020, between 14:30 and 16:00 on the ZOOM Platform.
The EBCC project team will present the results of the 3-year initiative at a national level, which aims at giving impetus to a future-looking career guidance and introduce the generation Z to the jobs of the future.
The online seminar will be held in Portuguese language and is free but requires prior registration until November 15. You can register by filling out a short form at https://forms.gle/c3Vp57tnp8eHxYHT7.
Please take a look at the seminar agenda to know more about the final national event that is being organized in Portugal under the FUTURE Project. We count on your participation!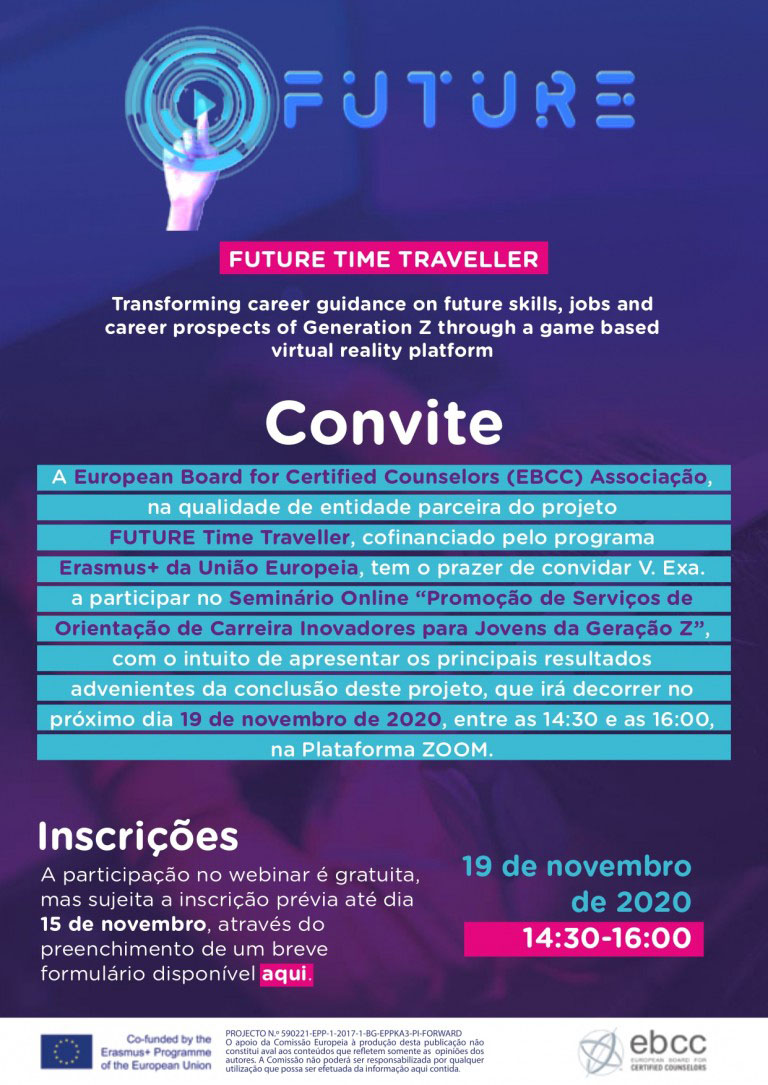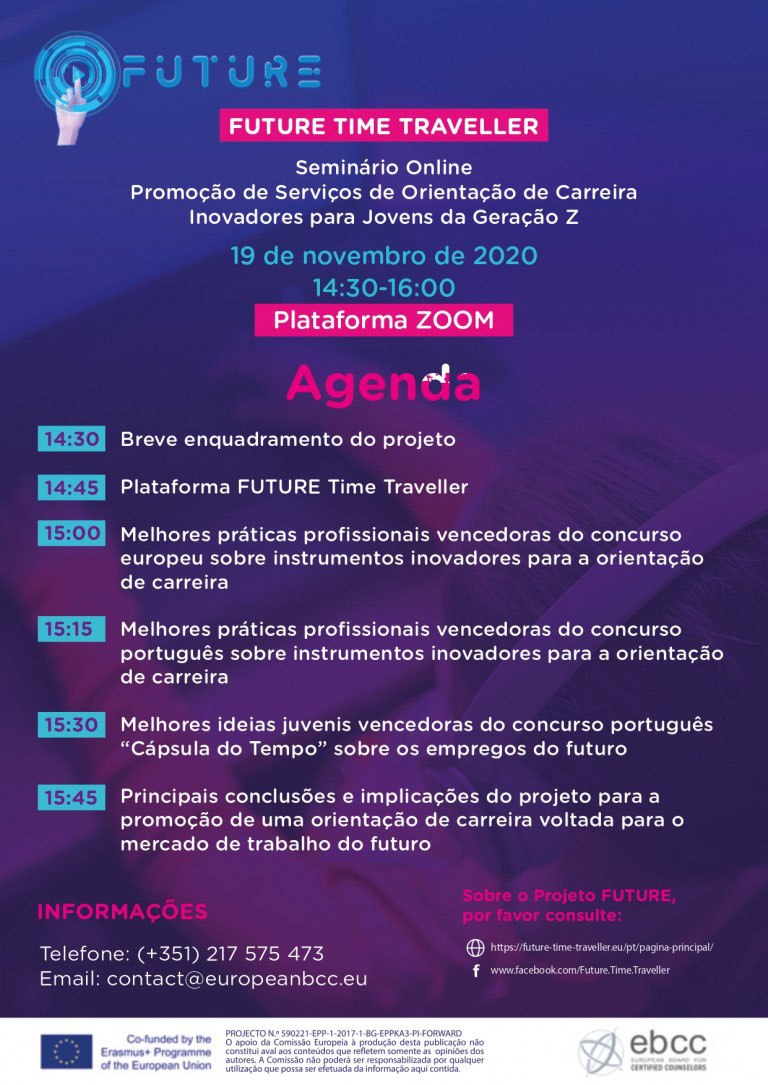 Upcoming Events
Events scheduled for 2021 will be published here. Please stay tuned.