News
---
FUTURE Final European Event (webinar)
November 5, 2020
EBCC is delighted to share that the FUTURE Final European Event will take place on Wednesday, November 11, 2020, on the Zoom Platform, starting at 09:00 am (Portugal time).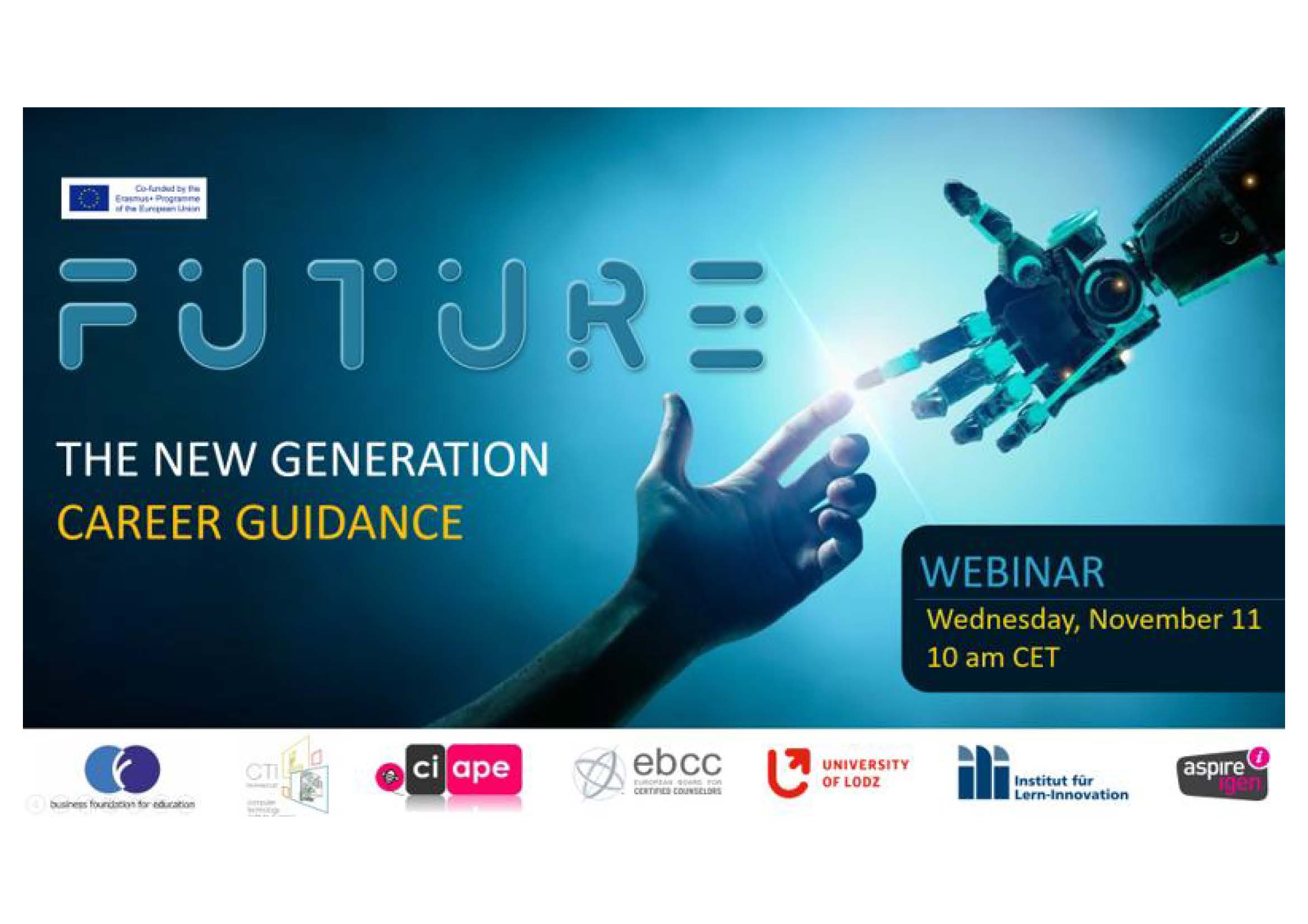 The FUTURE partnership will present the results of the 3-year initiative, which aims at giving impetus to a future-looking career guidance and introduce the generation Z to the jobs of the future.
Please take a look at the meeting agenda for further details: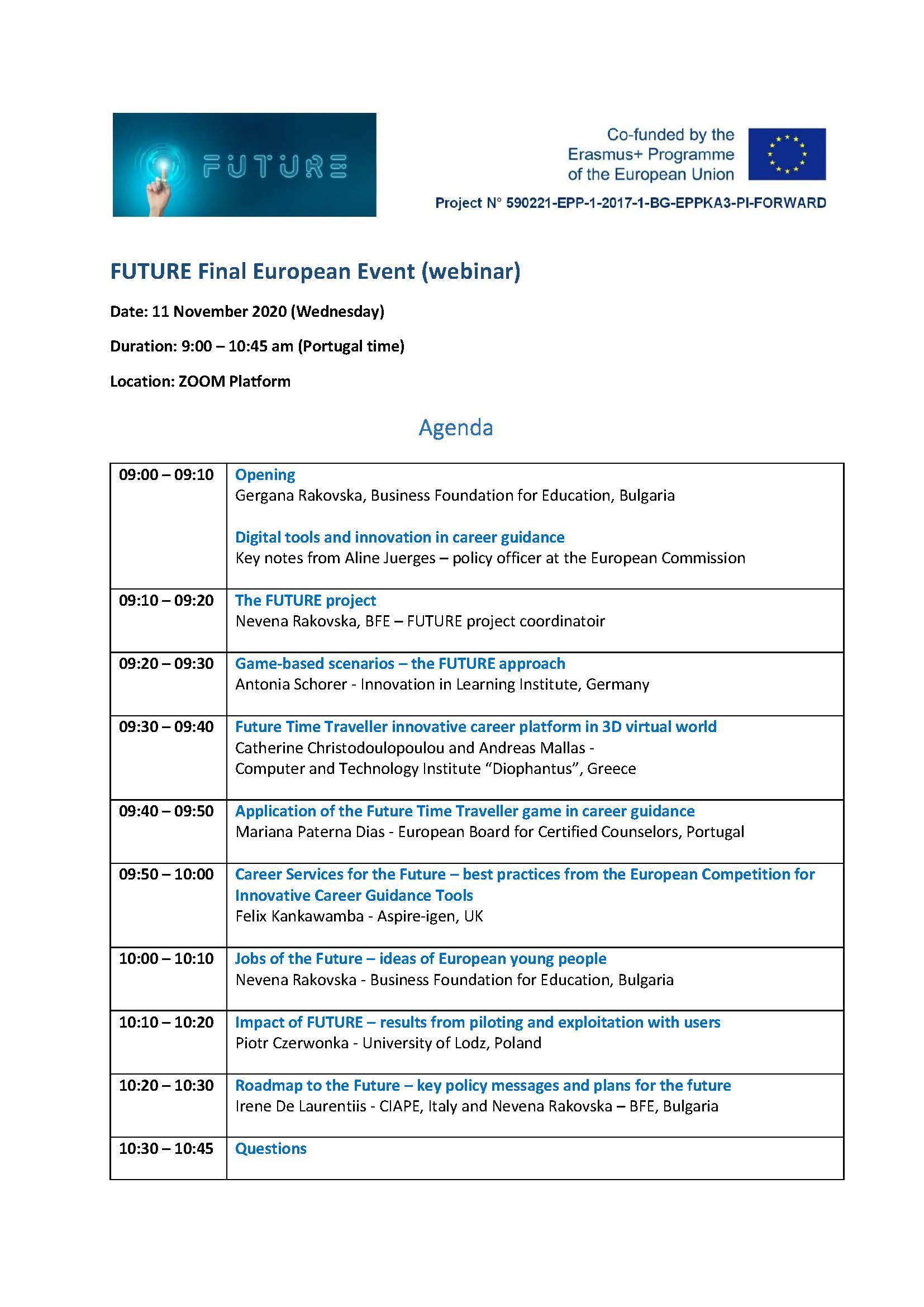 Register now at https://forms.gle/GHYV9FyudnfquURt5!
Use the following link to join the Zoom meeting on Wednesday: https://zoom.us/j/91708102921?pwd=TEt4eUVjM2FLNGdCbHpUWUxWTFYxZz09.
know more about the FUTURE project by visiting our project Website and by following our Facebook page!
Upcoming Events
Events scheduled for 2021 will be published here. Please stay tuned.